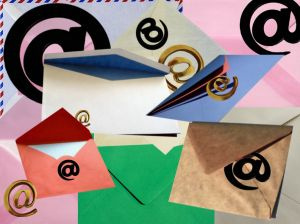 I receive 1,000's of emails and notes throughout the year that ask about one subject: finding purpose in life. There are two things I want to give you right now to better understand purpose and the importance of knowing yours.
First, you don't find your purpose. You define your purpose. To find it means that it is outside of you, which isn't the case. Your purpose resides inside of you. It's always been there and you only need to look courageously at your talents, gifts, desires, and ambitions to see your purpose revealed.
I cover defining your purpose in many other places, so I'm going to leave it there for now. The real bit of understanding you need more than anything right now is how important your purpose is for your happiness and prosperity.
Purpose exists and is at work in your life regardless of whether you know your purpose or not. Purpose is a dominant force that dictates your level of motivation, activities, and satisfaction. Here's the rub… if you don't know your purpose, your life is being dominated by the purpose of someone else.
Said another way; your life is being pushed by the strongest purpose in your environment just as a boat is pushed by the strongest current in its immediate environment. If a boat doesn't create force on its own, the waves dominate where it will go.
In life, we are constantly in the midst of one force or another pushing to accomplish its purpose. If we are without our own force, they push us where they want us to go.
The other half of the equation is vision. When strong purpose and vision are combined, someone's force is directed to a certain end. And before we automatically think that this combination always produces something we can be happy with, we need to realize that it is all relative.
A schoolyard bully might have a more dominant, purposeful vision than most of the kids around him. It doesn't matter that his behavior is destructive, it is the more powerful and directed force in his environment. Other kids might lack vision, but their purpose is to feel powerful, so they align with the purpose of the bully. Like attracts like.
Change is affected only when another child decides they want life to look differently than the bully and has a purpose strong enough to go against the current.
Other kids see someone whose purpose stirs their own. They begin to align in their similar purposeful visions and gain force. If their purpose to end the abuses of the bully's gang are strong enough, they will overtake and subdue the bully by their combined strength. The reality of the schoolyard changes because of the Purpose Principle.
Want change in your life? Develop your purposeful vision and begin to live it. You may be in conflict with the dominant purpose in your environment, but that is expected. If you weren't in conflict you probably would not want change.
The good news is, purpose is equally attractive and repulsive. To the degree that you are in conflict and repel certain people and their purposes, you will attract others. Your common or similar purposes will gain strength and momentum, driving you on to your vision.
Be your best,
PJ
PJ McClure helps aspiring entrepreneurs to multi-million dollar business owners destroy roadblocks and seize opportunities to achieve their ideal vision of success. He is an award-winning speaker and the best-selling author of Flip the SWITCH: How to Turn On and Turn Up Your Mindset and Unlock Your Life: How to go beyond Time-Management to the Life of Your Dreams. You can download a copy of Flip the SWITCH for Free by clicking here.