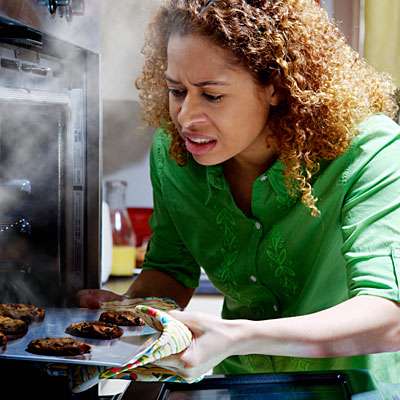 When someone asks to coach with me, the first step is to have them read or listen to Flip the SWITCH. It gives them a basis for what we'll be doing together and helps us speak a common language. Something that I didn't expect initially was how closely people relate to some of the stories I tell in the book.
The story most often talked about, that people relate to the most, is about Karen and her anxiety over holiday gatherings. Apparently, her emotions surrounding getting together with her family resonate with millions and the solution we found together have given hope like nothing else.
If you aren't familiar with Karen's story, she just so happened to catch me on a less-than-tolerant day. I had listened to people lament the inevitable result of their holiday gatherings and then ask themselves, "Why do I even go to these things?"
Finally, I made someone answer the question. It wasn't my best move as a coach, but Karen happened to ask herself that question on a day that I felt a little irritable… "Yeah," I asked, "why do you go?"
The stunned silence was almost comical. "Um… What do you mean, 'why'?"
"If it is so miserable, why do you continue to go?"
"Because it is family and I have to go."
"First of all, no you don't. You choose to go. Secondly, why do go? What do you hope to get out of it?"
The answer to that question is where our lesson really begins.
Regardless of how you would answer that question, the underlying result is always the same. When we have a purpose going into an endeavor, our chances of receiving a sense of fulfillment from the endeavor increase dramatically. Without a purpose, we give up all power to influence the outcome.
Karen's answer was, "I go because having our family together is important to my mom and I like to do my part to make her happy."
Her purpose for going was to focus her energy on her mom and doing what she could to make mom happy. Imagine how much easier it would be for her to enjoy herself if that was the only thing she needed to accomplish? She controls the outcome because it is all within her being. You can do the same thing.
You're doing your part (not fretting over your lazy uncle).
You're focusing on your mom (not your sister's monstrous children).
You're purpose is centered in love. You are letting your soul breathe.
All the other junk falls away when purpose guides your actions. The attitudes of others are their responsibility, not yours. Your entire time there is spent fulfilling what you intend to get out of it. As a result, you enhance everyone else's experience by default.
Something to pay attention to in this example is how you gauge success. Karen's purpose is to do her part to make her mom happy. Not to make her mom happy. Her emotional state is not Karen's responsibility and to make it her goal is a set up for failure. Be satisfied to do your part and allow the rest to happen as it will. Be clear about your purpose.
Karen's clearly defined purpose for attending her family function did more than make it tolerable.
"More than one of my siblings commented that this was the best time they remembered since we were kids. I didn't say a word, except to agree. There is no doubt that my attitude had an impact on everyone else though. After the first couple of things happened that would normally send me over the edge, I just let them go and stuck to my purpose. Everyone else seemed to follow suit."
So what is your purpose this holiday season? And please remember…even though we call it a Season, it's really only a few days. Don't throw the entire end of the year out the window because you get overwhelmed by the Holidays. Stay focused, stay purposeful, and make this the best year-end you've ever had.
Happy Holidays!
# # #
PJ McClure helps aspiring entrepreneurs to multi-million dollar business owners destroy roadblocks and seize opportunities to achieve their ideal vision of success. He is an award-winning speaker and the best-selling author of Flip the SWITCH: How to Turn On and Turn Up Your Mindset and Unlock Your Life: How to go beyond Time-Management to the Life of Your Dreams. You can download a copy of Flip the SWITCH for Free by clicking here.